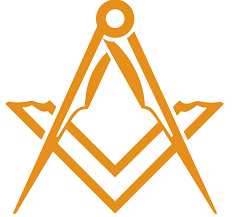 The origin of Freemasonry
Organised Freemasonry as we know it emerged with the founding of the first Grand Lodge (known as the Premier Grand Lodge) at the Goose and Gridiron public house in St. Paul's Churchyard, London, on 24th June 1717. It was formed by the agreement of four lodges, the oldest of which was thought to have existed in 1691. Evidence of the movement's existence prior to that date is sparse and as such the true origins of the movement remain a mystery.
Somewhere between 1739 and 1751 a new Grand Lodge (calling itself The Ancients) came into being and there followed a period where the two Grand Lodges co-existed with considerable animosity being shown one to the other. During this period the Premier Grand Lodge began to be called The Moderns — especially by the Ancients.
This situation continued until 1813 when the two Grand Lodges finally achieved a compromise and settled their differences to form "The United Grand Lodge of Ancient, Free and Accepted Masons of England"; which is now known simply as the United Grand Lodge of England.
As Freemasonry grew in popularity, it spread across the UK and much of the world, attracting many famous and notable personalities, and over three centuries it has included Kings, Presidents and Prime Ministers in its ranks.
The movement has also attracted many creative minds including writers such as Rudyard Kipling, Sir Arthur Conan-Doyle, and Oscar Wilde; classical and popular musicians such as Mozart, Sibelius, Arthur Sullivan and Louis Armstrong; artists such as William Hogarth, John Soane and Alexander Nasmyth; scientists like Edward Jenner, Alexander Fleming and Edward Appleton; philosophers Montesquieu, Voltaire and Proudhon; explorers Ernest Shackleton, Robert Scott (of the Antarctic) and 'Buzz' Aldrin; sportsmen like Len Hutton, Clive Lloyd and Geoff Capes; entertainers such as Alfred Marks, Edmundo Ross, Roger de Courcey, Peter Sellers, Joe Pasquale and Jeremy Beadle; and the philanthropists Dr. Thomas Barnardo and Henry Dunant, founder of the International Red Cross.